Outdoor zeshoekige gaas kippenren
Outdoor zeshoekige gaas kippenren. Ons kippenhok heeft een buitenren waar kippen het grootste deel van de dag doorbrengen. Bovendien heeft het een schuilplaats voor regen, zoals een binnenruimte met een schaduwoverdekking, waar de feeder nestboxen voor leg- en zitstokken kan bieden waarop het pluimvee kan slapen. Een kippenren moet 's nachts worden afgesloten met alle kippen erin, zodat de kippen worden beschermd.
VOORZIEN ZIJN VAN:
UV-gestabiliseerd schaduwzeil dat vitale schaduw biedt op warme dagen en een sterke 25 mm x 25 mm, 1,1 mm dikke draad, PVC gecoat zeshoekig gaas.
Perfecte manier om te bewegen met een strakke constructie om uw huisdieren te beschermen tegen roofdieren.
Duurzaam en van hoge kwaliteit die een gelukkig paradijs zal zijn voor kippen, honden, konijnen etc.
Aanbevolen pluimvee voor deze kooi: kippen, honden, konijnen, katten, eenden en kippen enz.
Met 1 stuk schaduwdoek.
Specificatie:
Product grootte:
S: 2M (L) -3M (W) -2M (H)
M: 4M (L) -3M (W) -2M (H)
L: 6M (L) -3M (W) -2M (H)
Kleur: zilver
Buismaat: 38 mm gegalvaniseerde stalen buizen, 0.8 mm wanddikte
Maaswijdte: 25 mm x 25 mm, 1,1 mm dikke draad
Materiaal: staal Gegalvaniseerde frames; PVC gecoate zeshoekige gaas; Zilver gecoat waterdicht Anti UV doek scherm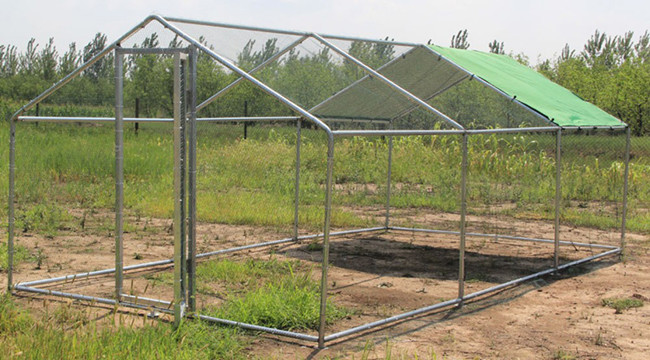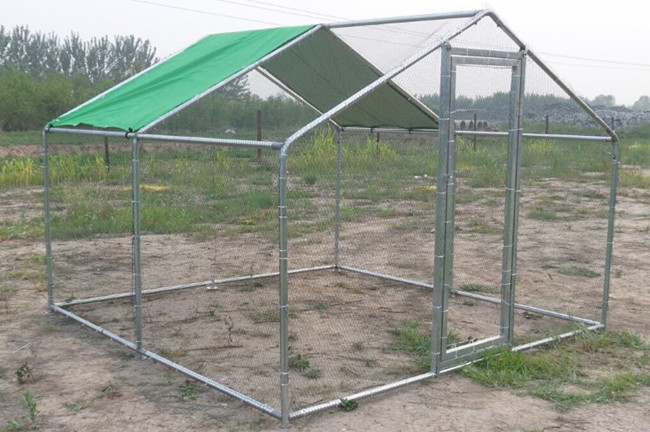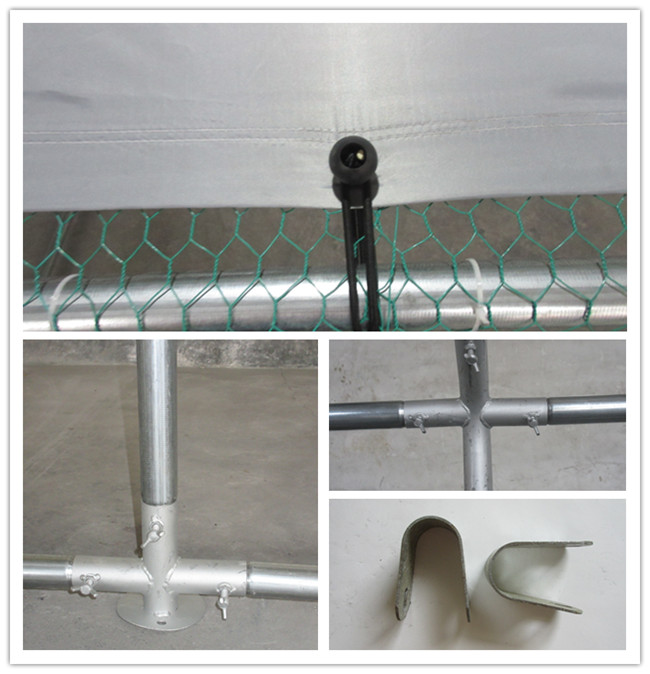 Details over de verpakking:
Pallet of volgens klanten eis
Levering Detail :
Binnen 15 werkdagen na storting ontvangen.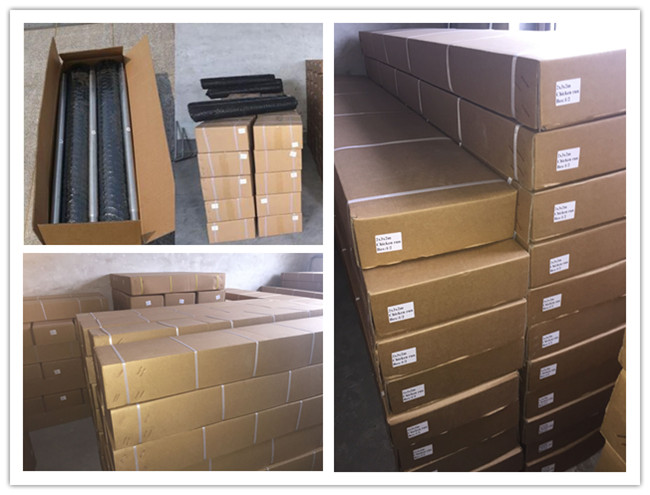 Kies deze stijl Chicken Coop Run van ons, het beschermt voor uw huisdieren en geeft hen ook de vrijheid om frisse lucht te bereiken. Gemaakt van hoogwaardige, stalen gegalvaniseerde frames, is het zeker een langdurige. Het is ook de perfecte oplossing om uw pluimvee zo aangenaam mogelijk te maken, en het is ook gemakkelijk voor eigenaren om het te beheren op hetzelfde moment. Soms moet pluimvee binnen worden gehouden; metalen kippenhok is een goede keuze. Eigenaars zijn in staat om ervoor te zorgen dat pluimvee en watervogels veilig worden afgesloten gehouden, waardoor de dieren veilig zijn voor de schade.

Als u de oefenhokken voor huisdieren wilt kopen, kiest u gewoon de OEFENINGKNOPPEN. Als u een hondenkooi voor grote huisdieren wilt kopen, bladert u gewoon door de gelaste hondenkennel of kennel van de kettingschakel.
Product Categorie : Kippenhok