The Garden Life Walk In Chicken Run
Onze Garden Life Walk In Chicken Run is gestructureerd met sterk dik gegalvaniseerd staal, bestand tegen intensief gebruik en roestbestendig. Uw kippen zullen genieten van voldoende frisse lucht en lichaamsbeweging met Walk-in Chicken Run. Het zorgt voor bescherming tegen regen en zon en beschermt kippen tegen roofdieren. Dit is een goede keuze voor je kip.

1. Afmeting: 2 x 3 x2m, 4x 3 x2m, 6 x 3 x2m voor de keuze
2. Gegalvaniseerde stalen buis: 38 mm of 32 mm - 0.8 mmMuurdikte.
3. 25 x25mm, 1.1mmdikte draad, pvc met een laag bedekte hexagonaal draad opleveren.
4. UV-gestabiliseerd polyester stoffen dak.
5. Deurslot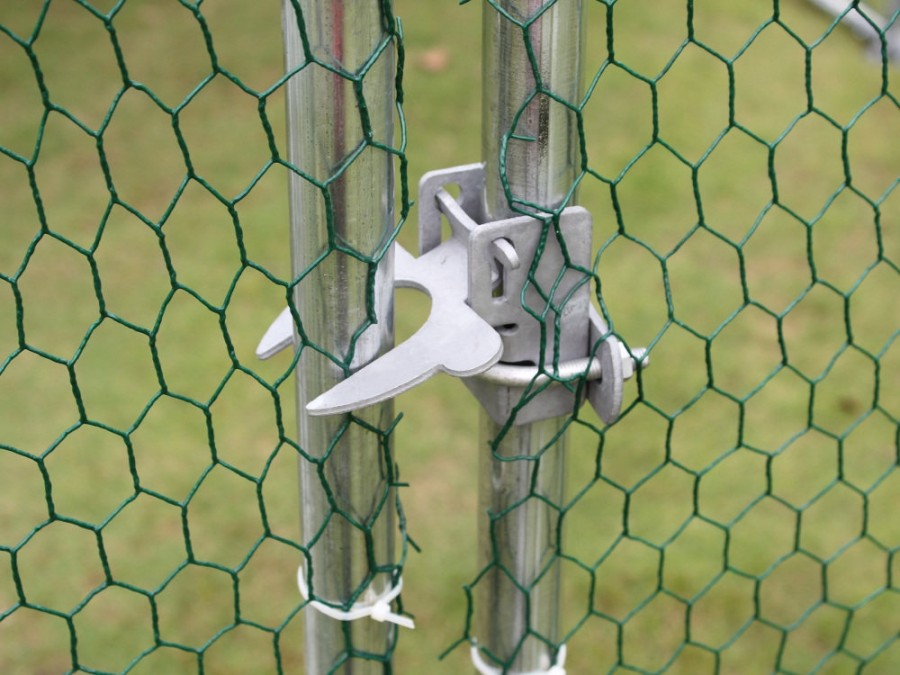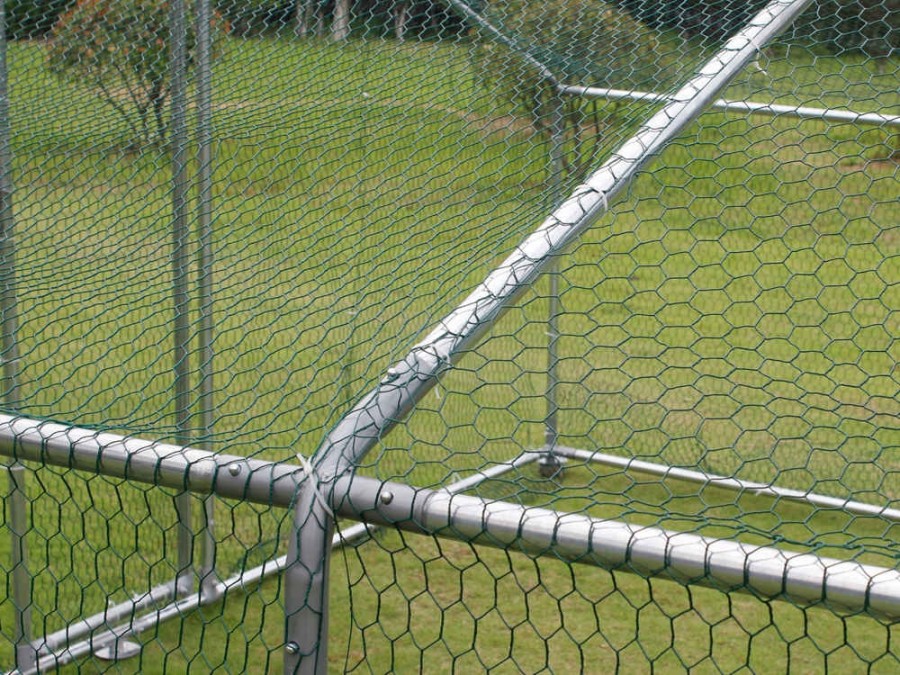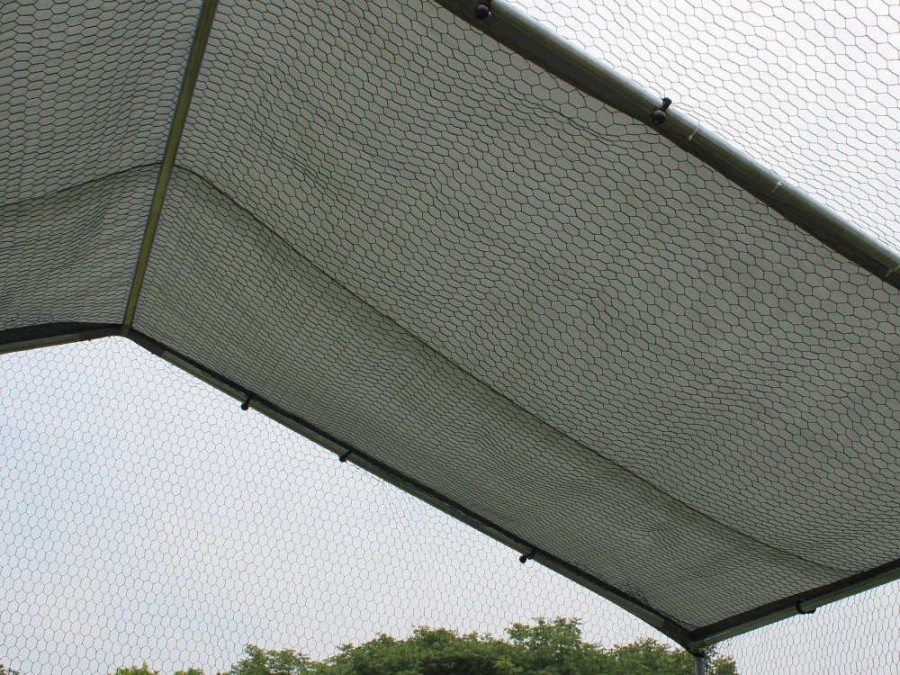 Verpakkingsdetails: Pallet of volgens klantenvereiste
Levering Detail : binnen 15 werkdagen na storting ontvangen.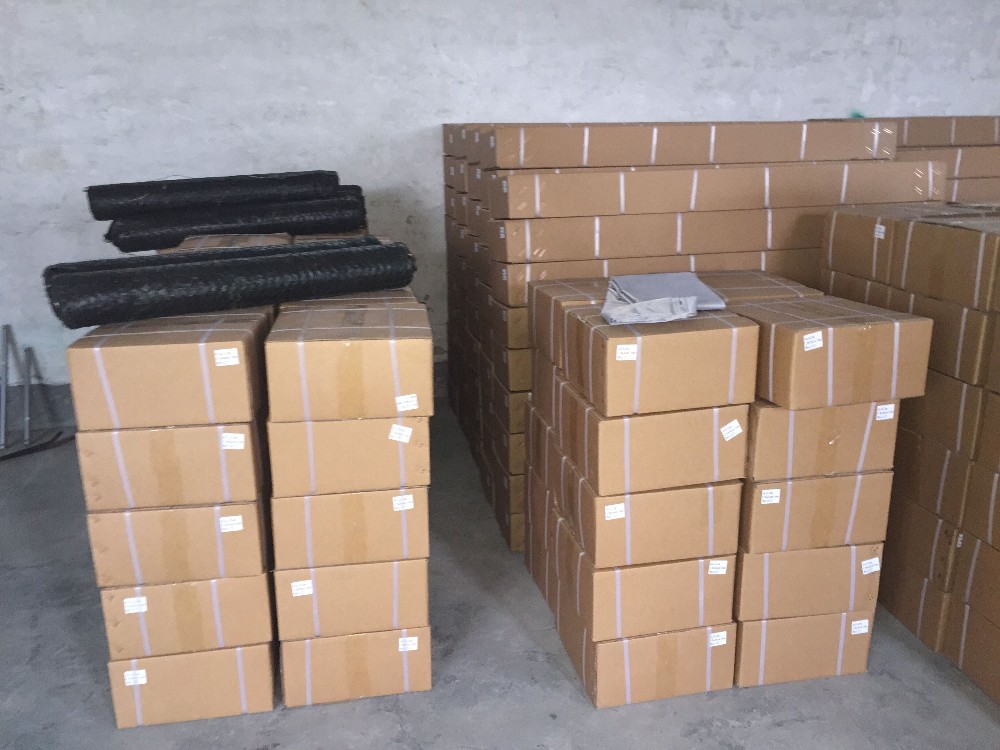 1. Monteer eenvoudig en snel, geen gereedschap nodig
2. UV-gestabiliseerd schaduwzeil dat vitale schaduw biedt op warme dagen en een sterk dik draad, PVC gecoat hexagonaal gaas.
3. Hoge kwaliteit en grondbeginselen
4. Gemakkelijk leveren en dragen
5. Veilig en veilig voor uw kip met een misleidende behuizing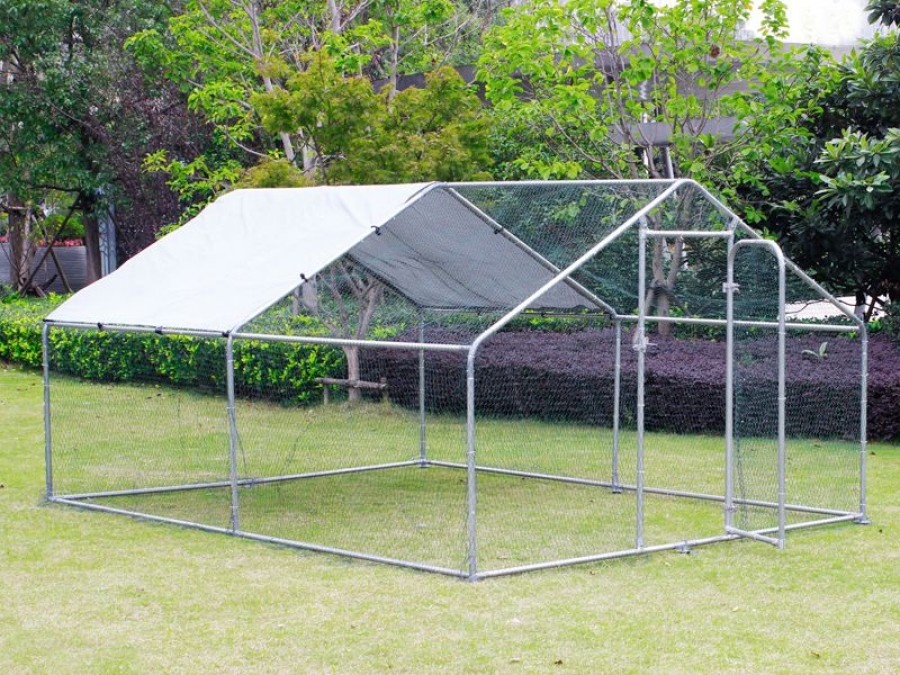 Anping Enzar Metal Products Co., Ltd. is een gespecialiseerde producent en exporteur van metalen en draadgaasproducten die is begonnen vanaf 2007. Onze productieactiviteiten kunnen tot meer dan tien jaar geleden worden gevolgd.
De belangrijkste producten die we produceren, kunnen als volgt worden weergegeven.
-Wire Mesh Fence
Gelaste gaasplaat
Gelaste gaasrol
-Steel raspen / bar raspen
-Woven gaas
-Steel fabricaties
-Hondenhok
-Kippenhok
Product Categorie : Kippenhok