Warehouse Wire Mesh Good Quality Storage Cage
Warehouse Wire Mesh Goede kwaliteit Storage Cage is een internationale beweging van logistieke containers en trays met een vergelijkbare rol. Opvouwbare draadcontainers worden veel gebruikt in grondstoffen, halffabricaten en afgewerkt tijdelijk, transport, geclassificeerd en gesorteerd en opgeslagen. Zijn functie is diep gegaan in de productie, de circulatie en het verbruik van verschillende gebieden, heeft een tijdelijke opslag, verpakking, laden en lossen van handling-, opslag- en transportverbindingen ervaren gedurende de gehele logistiek van het hele proces.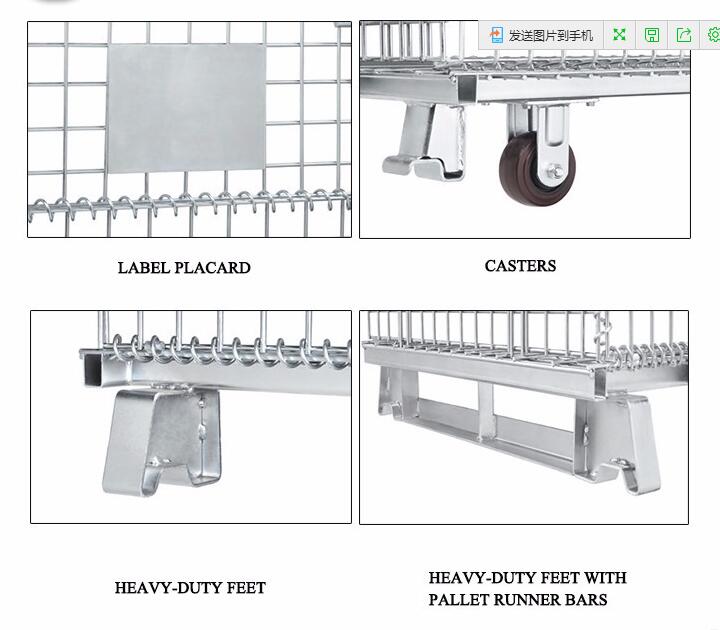 Onze Gelaste Draadcontainer heeft de volgende kenmerken:
1. Opslagkooi met gevouwen structuren kan worden opgevouwen wanneer niet in de ruimte slechts 20% van het originele gebruik van de ruimte is, zal het gebruik van de bedrijfsopslagruimte aanzienlijk verbeteren.
2. De opslagkooi met het staal van uitstekende kwaliteit, na het verharden door koud-gelast samen, stevig en duurzaam, kan de kosten van verpakkingsbedrijven effectief verminderen.
3. Opslag kooi goedkeuring van internationale normen, compleet met container gebruik, het kan volledig gebruik maken van de container ruimte, dus effectief verminderen van de kosten van transportbedrijven.
4. Capaciteit van de opslagkooi is vast, duidelijk, gemakkelijk in voorraad te houden. Kan het driedimensionale magazijn vervangen.

Standard size L*W*H(mm)

Dlameter (mm)

Net dlstance

(mm)

Measu rement

(Square meter)

Load Capacity

(kg)

Number of layers

800*600*640

6

50*50

0.22

700

4

800*600*640

6

50*100

0.22

500

4

1000*800*840

6

50*50

0.52

1200

4

1000*800*840

6

50*100

0.52

800

4

1200*800*890

6

50*50

0.84

1500

4

1200*800*890

6

50*100

0.84

800

4

Het grote voordeel van de inklapbare Wire Storage Basket is de ruimtebesparende functie.
Wanneer geassembleerd, kan de container een hoog volume aan materialen dragen. Ze worden vervolgens samengevouwen om terug naar de fabriek te transporteren, waardoor transportkosten worden bespaard. De containers worden met een vorkheftruck van het ene punt naar het andere verplaatst. Elke container kan op elkaar worden gestapeld om opslagruimte te besparen.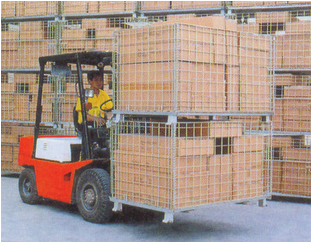 Bind de kooi met riem samen.
Gebruik twee riem of voor de riem en bedek het met plastic folie.
Voor de verpakking heeft een ander verzoek vertel ons, kunnen we doen op verzoek van de klant.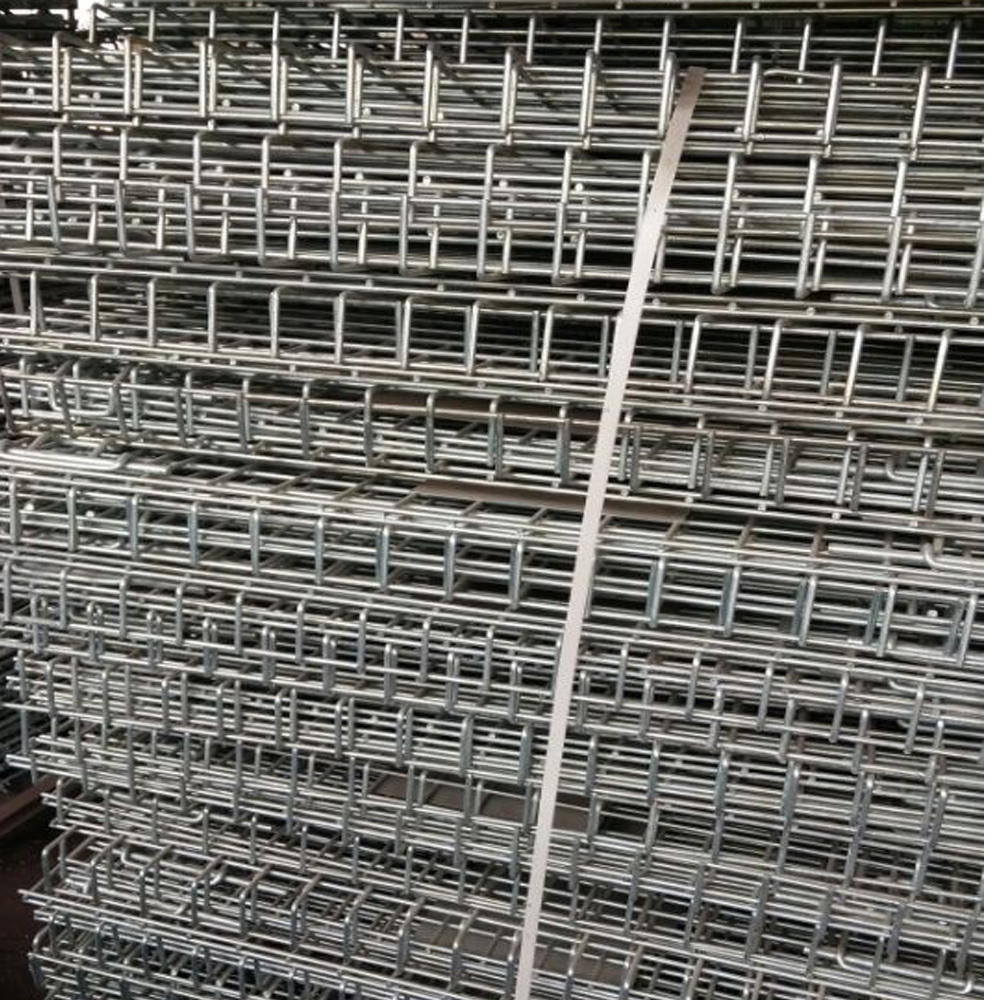 Anping Enzar Metal Products Co., Ltd. is een gespecialiseerde producent en exporteur van metalen en draadgaasproducten die is gestart vanaf 2007. Onze productieactiviteiten kunnen tot meer dan tien jaar geleden worden gevolgd.
De belangrijkste producten die we produceren, kunnen als volgt worden weergegeven.
- Gelaste hekwerk
Gelaste gaasplaat
Gelaste gaasrol
Gelaste stalen raspen
- Geweven gaas
-Steel fabricaties
Product Categorie : Draadcontainer