Oxidatie Weerstand Metaal Wire Mesh Component Opslag
Onze Oxidatieweerstand metalen gaas Component opslag wordt door zacht staal en gelast door sterke stalen staaf, U vormig kanaal staal dat onderin de houder stevigheid versterken. Ik t heeft vele f ENMERKEN, zoals Saving Space, handig gebruik, Solid en Draagbaar en ga zo maar door.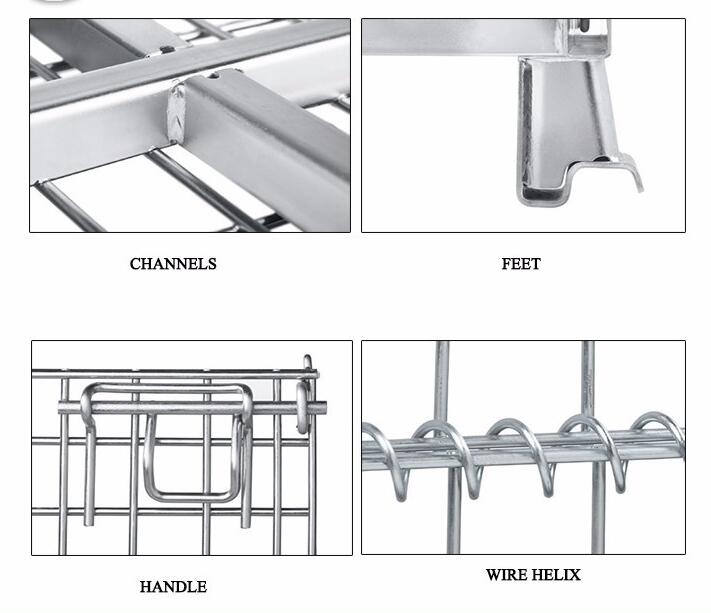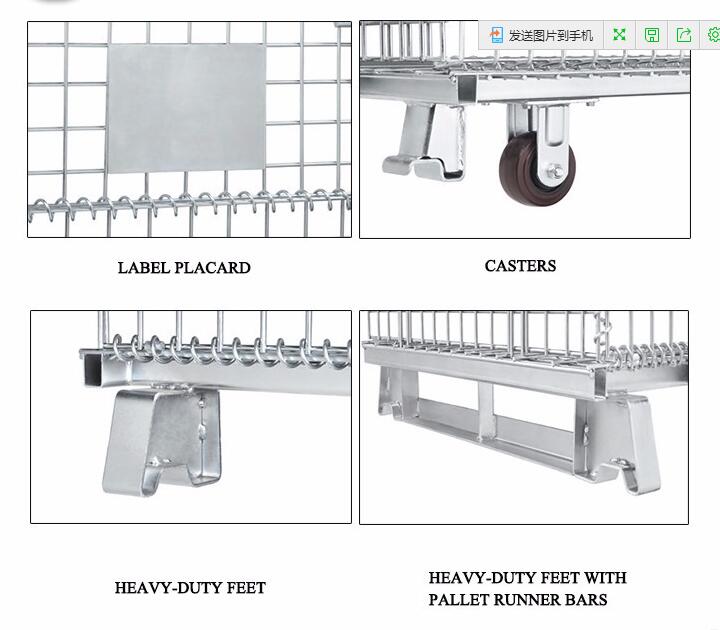 1. Gelaste gaasstructuur;
2. Gekalvaniseerd, aantrekkelijk en gemakkelijk te reinigen;
3. Kan stapel 4 hoog en 20 hoog wanneer niet in gebruik, de zijkanten kunnen worden gevouwen om ruimte te besparen;
4. Gemakkelijke toegang met een halve druppel poort;
5. Het is een langdurig en economisch alternatief voor houten kist;
6. Perfect voor elke magazijnomgeving;
SPECIFICATIONS FOR CAGE

Outside

L*w*H(mm)

Wire Dia & Weight

Capacity

(kg)

QTY FOR CONTAINER

20' 40'

800*600*640mm

5.8mm 27kg

600kg

392pcs /784pcs

800*600*640mm

6.0mm 29kg

800kg

392pcs/784pcs

1000*800*840mm

5.8mm 42kg

1000kg

238pcs/462pcs

1000*800*840mm

6.0mm 45kg

1200kg

238pcs/462pcs

1200*1000*890mm

5.8mm 56kg

1200kg

140pcs/315pcs

1200*1000*890m

6.0mm 60kg

1500kg

140pcs/315pcs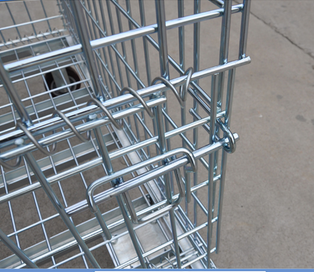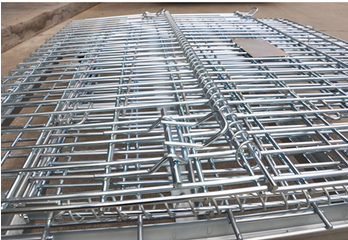 Onze Oxidatieweerstand Mesh Component-opslag wordt vaak toegepast op de industrie kooien of component.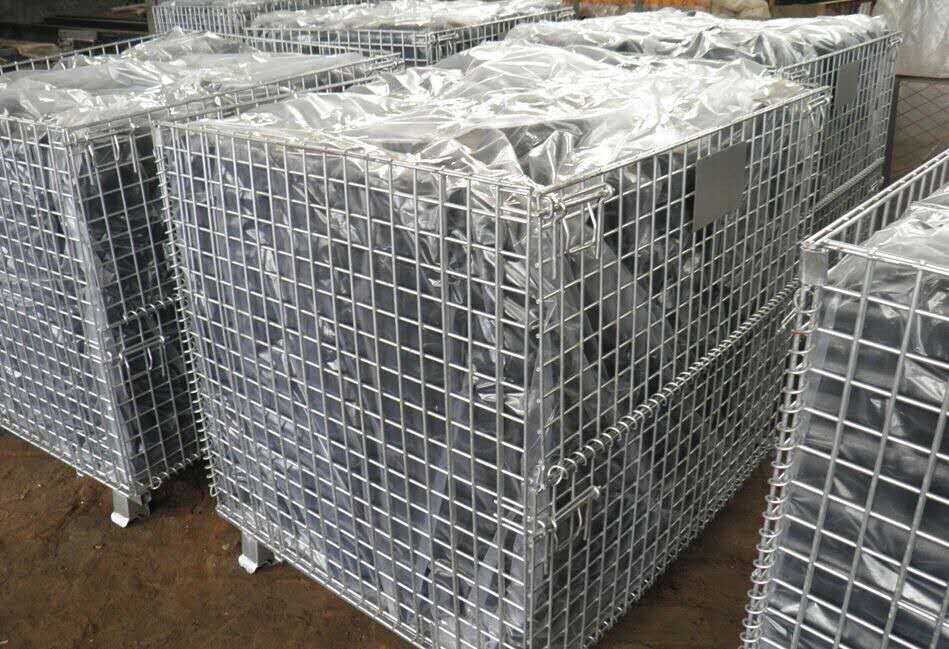 T dwz de kooi met riem elkaar.
Gebruik twee riemen of voor riem en bedek dan met plastic folie.
Voor de verpakking heeft u een ander verzoek, vertel ons gewoon, we kunnen volgens klantenservice doen.
Product Categorie : Draadcontainer